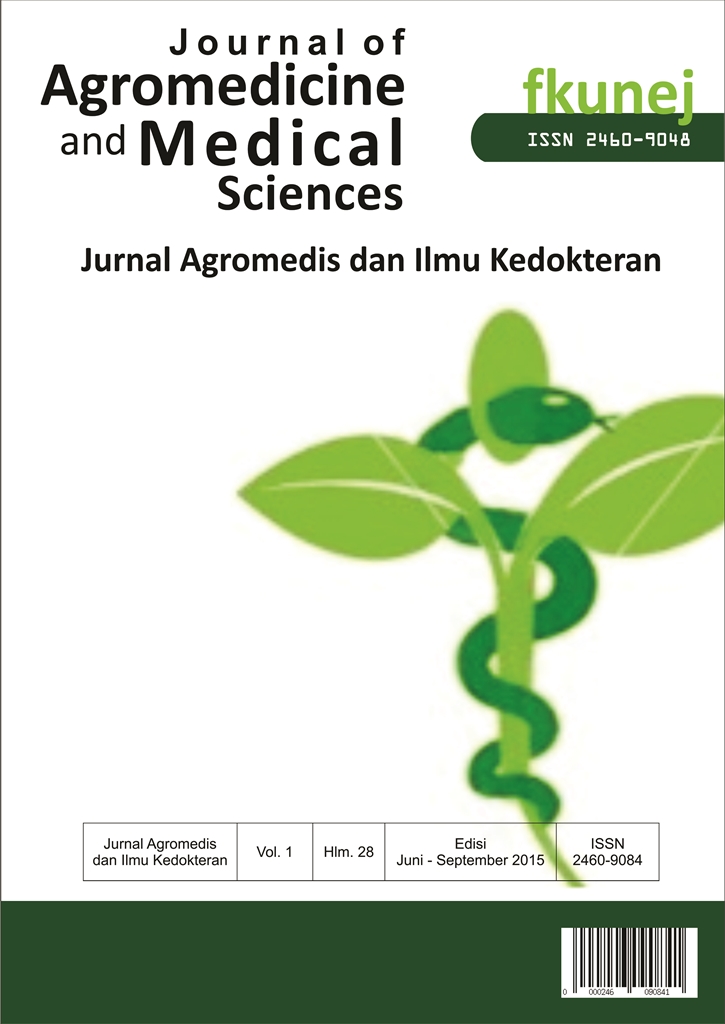 The Journal of Agromedicine and Medical Sciences (AMS) is a four-month periodical journal (February, June, and October) that contains various articles in the form of research, systematic reviews, and case report in the field of medicine with a focus on basic medical sciences, clinical medicine, and agromedicine. All manuscripts submitted must contain original research that was not previously published and is not being considered for publication elsewhere. All authors have read and agreed to the contents of the manuscript, and that every experimental study reported in the manuscript has been carried out with the approval of the ethics committee.
Articles are published on a first-come, first-served basis. The members of the editorial board have the right to recommend the expedited publishing of articles which are deemed to be a priority and have received good reviews. Articles which have been received by the editorial board are assessed by the board members and then sent for external review. The selection of articles published on AMS uses a double blind peer-review system.  The review process is carried out within a maximum of 1 month for one review round. The choice of reviewers is up to the editorial board.
Journal AMS index by : SINTA, DOAJ, Garuda, Crossref and Google Scholar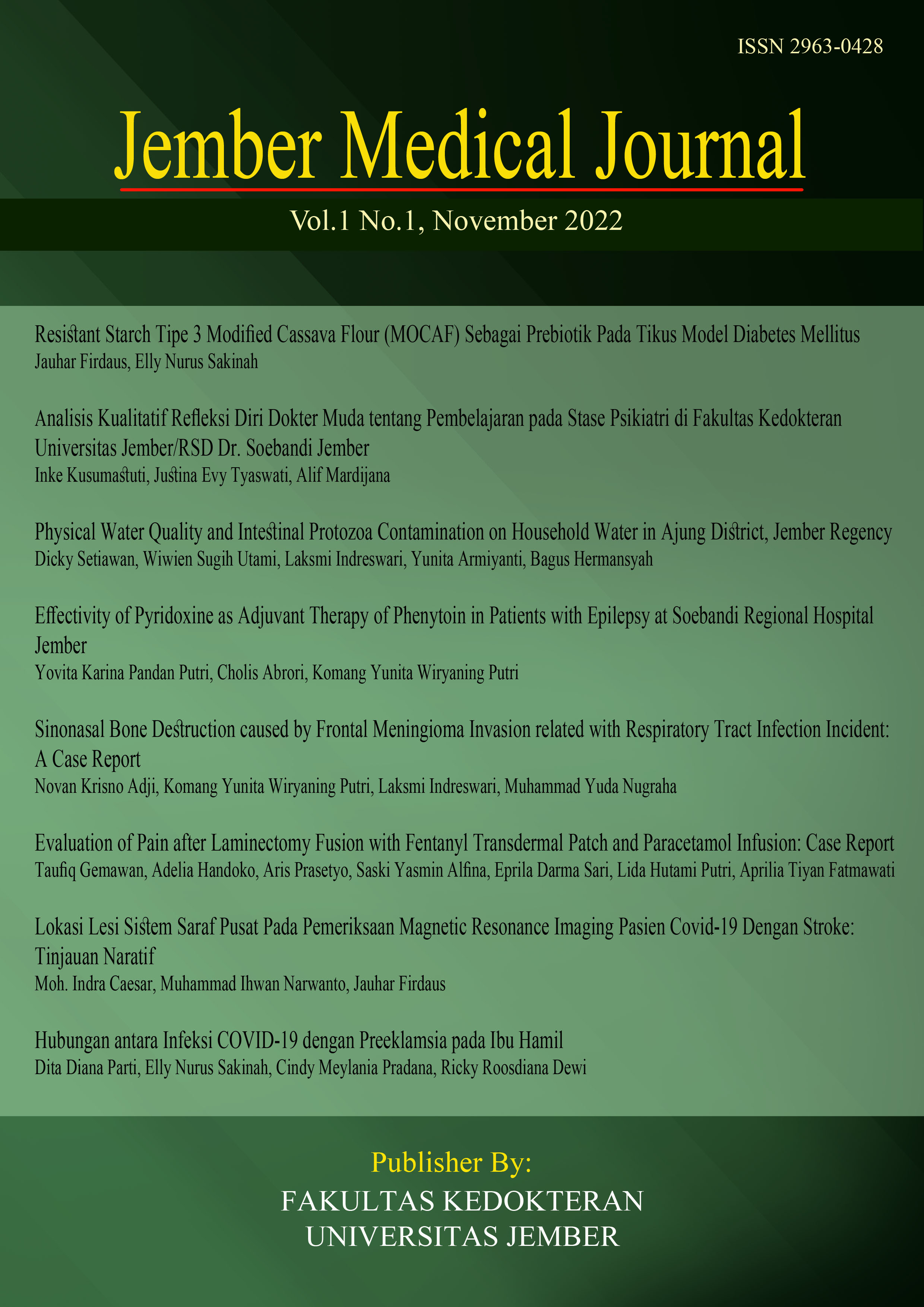 Jember Medical Journal (JMJ)publishes peer-reviewed original articles, case reports and literature review in basic medical research, clinical research, and applied medical science. This journal is published twice (May and November) by Faculty of Medicine Universitas Jember. Articles are original research that needs to be disseminated and written in English or Indonesia. All submitted manuscripts will go through the double-blind peer review and editorial review before being granted with acceptance for publication.
Jember Medical Journal was issued for the first time in 2022. JMJ recieved the ISSN 2963-0428 for online version in 2022.